One of my favourite bloggers, Rachel of
Heart of Light
, does a
Friday Flowers
post every week and it
inspired
me to do something similar. I'm a little to crap at keeping up to date with things so my flowers posts won't be on any particular days,
just randomly
, when I feel like it, when I've got some flowers to show.
For Christmas I got two awesome vases (because I asked for them haha!) so I plan on utilising them as much as I can.
The first flowers I decided to get were of course, my favourite flower,
the gerbera
. I went with some pretty pink ones and they were super cute!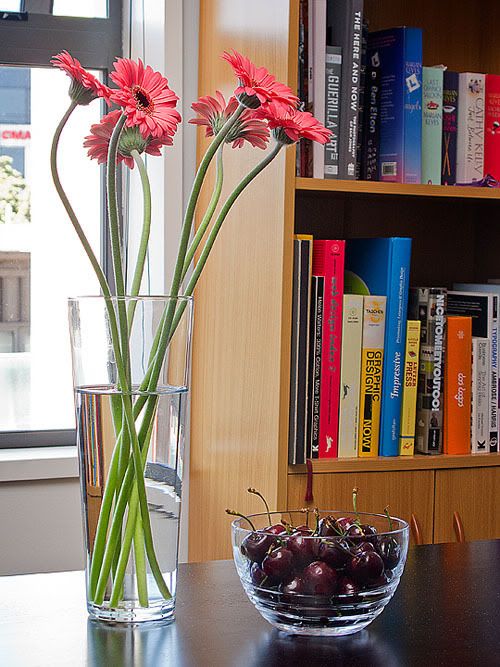 I did however make the mistake of trimming the stems after a few days, which led them to droop and the stems seemed to disintegrate. Not sure why but I won't be trimming stems ever again.
Lesson learnt!
So glad I got some vases.
Flowers make me
cheerful!
:P