Last week/weekend I helped by awesome friend
Lydia
with a
Toy Story Themed Dessert Table
for her mum's 50th birthday party. This is how it turned out…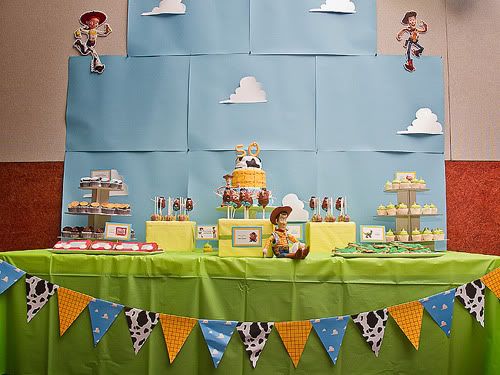 Lydia made these GF vanilla mini cupcakes, which I then piped the frosting and added the little fondant eyeballs that Lydia had made to make it look like the little alien dudes.
I made these GF chocolate mini cupcakes. Lydia made the chocolate buttercream frosting which I piped and added on her fondant decorations.
I made these vanilla sugar cookies and iced them to look like Rex!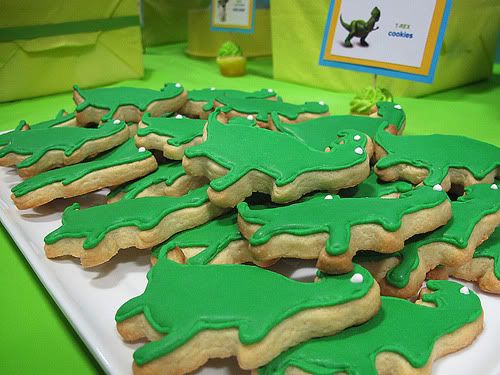 I made these rectangular gingerbread cookies with Lydia iced to be Etch-A-Sketch cookies! Super cute.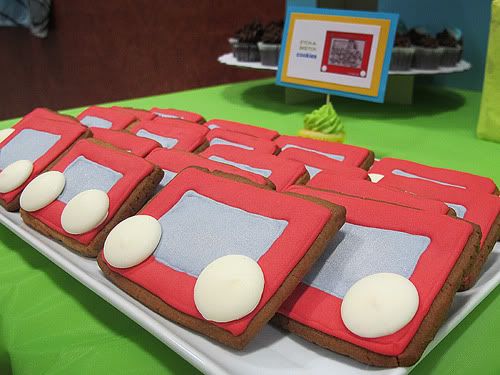 It was fun but boy are full dessert tables a LOT of work. I don't know how Lydia coped doing the cake and the cake pops by herself!
You can check out Lydia's post about the two lots of cupcakes
here
.