Just wanted to show you all the sticker labels, table seating chart and place cards I created for Michelle's travel themed wedding. You can check out the invitation I designed
here
.
To go with the travel theme, the place cards were made to look like
luggage tags
that matched the rest of the wedding suite. Each table was named a specific event or place they had been to during their travels together, so guests ended up with a destination like 'Ibiza, Spain' or 'Rugby Sevens, Wellington'.
The names and destinations were printed onto the labels in teal, in the same font used for the 'Enjoy your journey' message.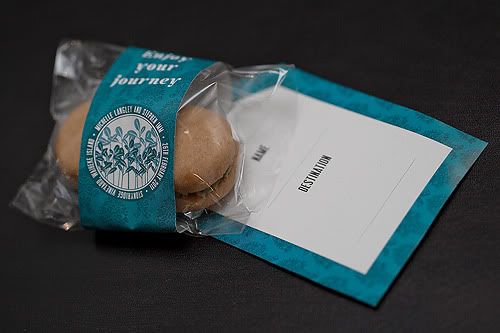 Michelle's mother made some
little cookies
for the wedding favours so Michelle got some of those sealable clear plastic bags. Each bag contained two cookies and I designed a
sticker label
to wrap around it.
The favours were meant to be sort of like the little packet of peanuts you get on a flight, so the message
'Enjoy your journey'
was added to the labels.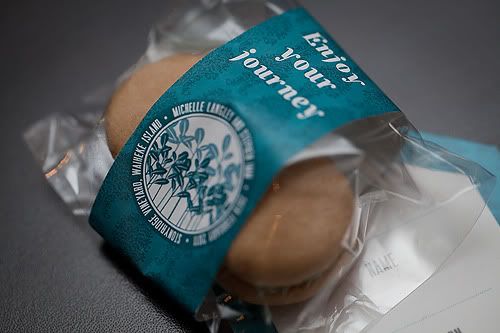 The
table seating chart
was made to look like an
arrivals board at an airport
which was kind of fun!
Can't wait to see the final photos that
Bayly & Moore
took on the day!