Back in October my friends Shahlin and Sacha from
Coup De Main
asked me to make some cupcakes for their
Taylor Swift advance 'Speak Now' album listening party!
We had to make 48 cupcakes with frosting to match the album cover. I'd never made that amount of cupcakes before and luckily Carly helped out.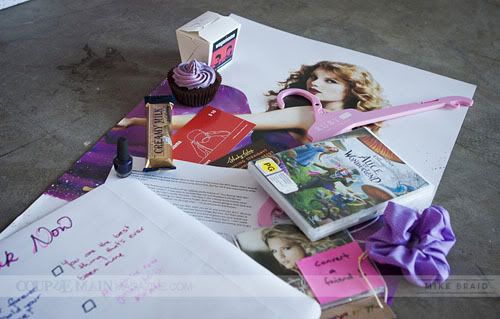 Shahlin requested chocolate / caramel flavoured cupcakes with buttercream frosting. We decided to test a few different ways of getting the caramel flavour in there with using our usual
Chocolate Vegan Cupcake
recipe (found
here
minus the peppermint essence and chocolate chips). We tried three different ways to put the caramel flavour in: a rolo in them, a piece of caramello chocolate in them or a drizzle of toffee syrup injected in them.
Rolo won.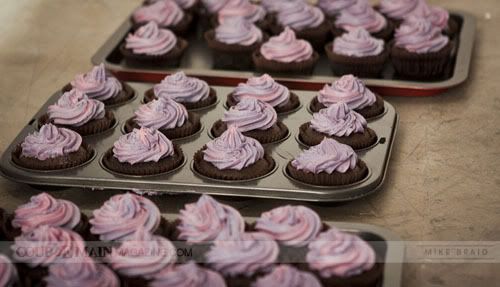 Carly and I took turns doing a dozen batch of cupcakes each at a time. That worked really well. Got to play quite a few games of Speed while we waited for each batch to bake.
Then came the buttercream frosting. The colour definitely didn't turn out how I wanted it. The frosting itself was fine but I wanted the colour to be a super vibrant pink and purple to match the colours of the dress Taylor Swift wears on the album cover. However, due to disagreements, we didn't put enough colouring in to get them to be that vibrant.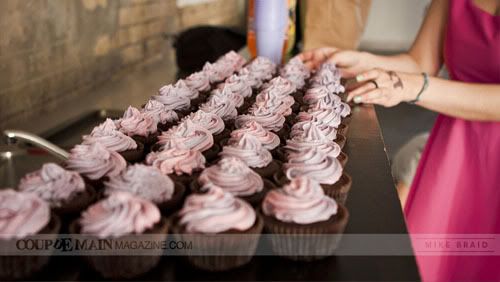 They still turned out pretty good in the end and we got some great feedback about them. Would have liked to put on some luster dust on top to make them shimmer like the album cover too but we ran out of time.
Interesting experience to say the least! So those were our
Taylor Swift 'Speak Now' Chocolate and Caramel Surprise Cupakes!