I love 3 day weekends.
Although a 4 day weekend would be even better...
Not that I'm complaining.
In celebration of the Queen's birthday (Well not really. Regardless of her birthday, I still would have gone to get them) I decided to FINALLY try out the
J'aime les macarons
from
Dizengoff Cafe
in Ponsonby. My friend
Mel
had told me they were amazing and much better than the
Ma Cherie
ones that seem to be stocked everywhere else in Auckland.
Boy was she right.
They were AMAZING!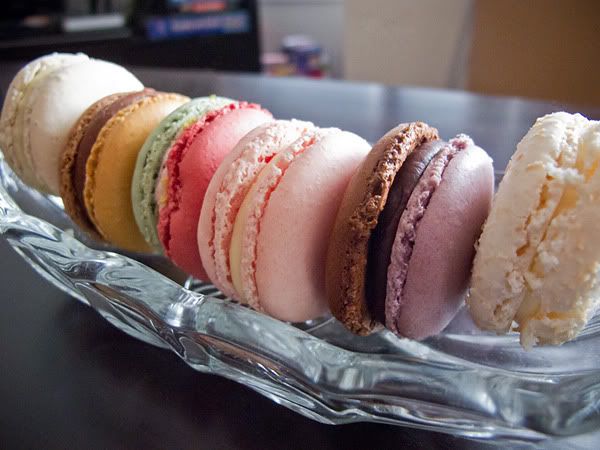 Sour cherry and pistachio macaron
(below)
This was really great! The flavours were fantastic and the filling was super creamy with little bits of cherry and pistachio in it. YUM!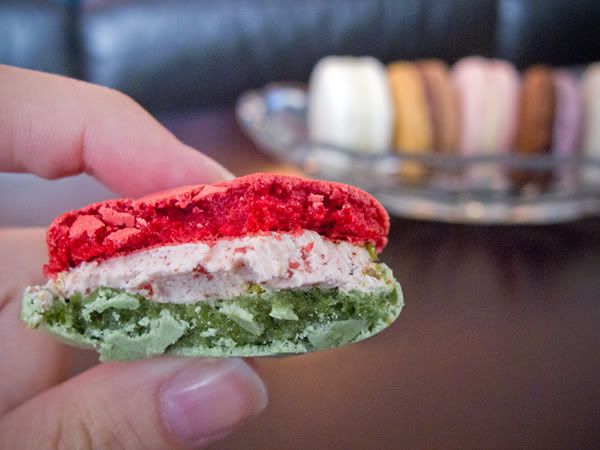 Coconut macaron
(below)
I'm not usually a coconut fan but this was really good, I'd definitely get it again! The toasted coconut on the top really made the entire macaron.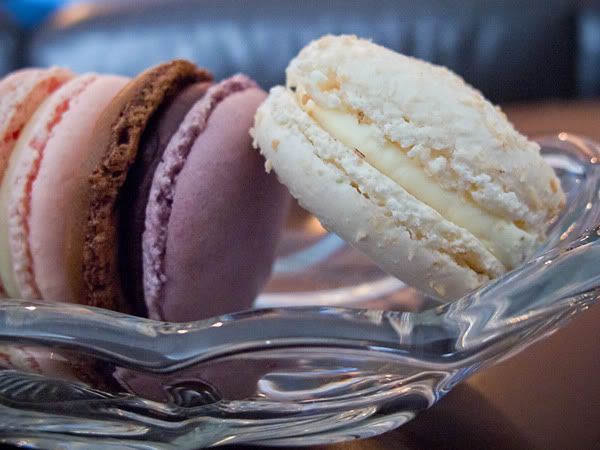 Blackcurrant and chocolate macaron
(below)
I don't even know what to say about this one, words cannot describe how AMAZING it was. With the added surprise of the blackcurrant jam / sauce / stuff in the middle with the chocolate ganache, it's really giving the
blueberry cheesecake macaron
I had in Melbourne a run for my favourite macaron.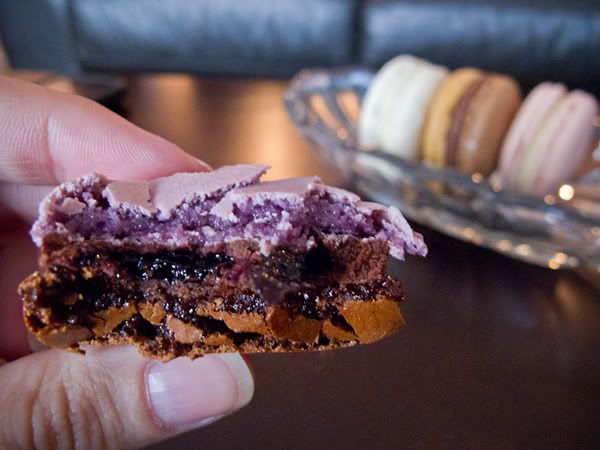 Vanilla macaron
(below left)
If you're a fan of vanilla, then this is the macaron for you. The vanilla flavour was perfection.
Rose macaron
(below top)
This was the only one that had any downside to it and that's just because I realised whilst eating it that I really don't like rose flavour. Just not my thing. Otherwise the textures were still spot on, so if you like rose flavour you should try this one. It was definitely better than the
rose
one I had in Melbourne.
Chocolate and caramel macaron
(below bottom)
Caramel and chocolate work so well together. This was yummy as! Although it was a little sickening (especially after I had eaten 5 macarons in the few hours before it - bad idea).
So if you're on the hunt for a really good macaron, look no further. There are
a few stores
you can get them from around the country, or you can
order them
direct from Christchurch and they will courier them to you. Although they are more expensive than the
Ma Cherie
ones, they are far more superior in flavour, texture and creative combinations.
Will definitely be buying these every time I visit Ponsonby!
I'm gonna get faaaaaat.