I'm a huge citrus fan and after making so many lemon cupcake batches, I needed to try something new. So
Orange Cupakes
it was.
Orange Buttercake
90g butter, softened
90g cream cheese, softened
2 teaspoons finely grated orange rind
2/3 cups (150g) caster sugar
2 eggs
1/3 cups (50g) self-raising flour
1/2 cups (75g) plain flour
Preheat oven to 180 C.
Beat butter, cream cheese, rind, sugar and eggs with electric beater till light and fluffy.
(I added in a bit of orange food colouring here to make the cakes match the orange cupcake cases I was using)
Beat in flours on low speed till just combined.
Divide mixture between 12 standard cupcake cases.
Bake for 20 minutes.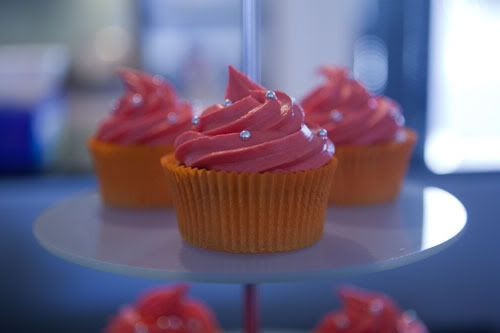 Orange Cream Cheese Frosting
This is my favourite recipe for cream cheese frosting. For lemon flavour, replace orange rind with lemon rind. Or for plain cream cheese flavour, leave the rind out. Brilliant.
60g butter, softened
160g cream cheese, softened
3 cups icing sugar
2 teaspoons grated orange rind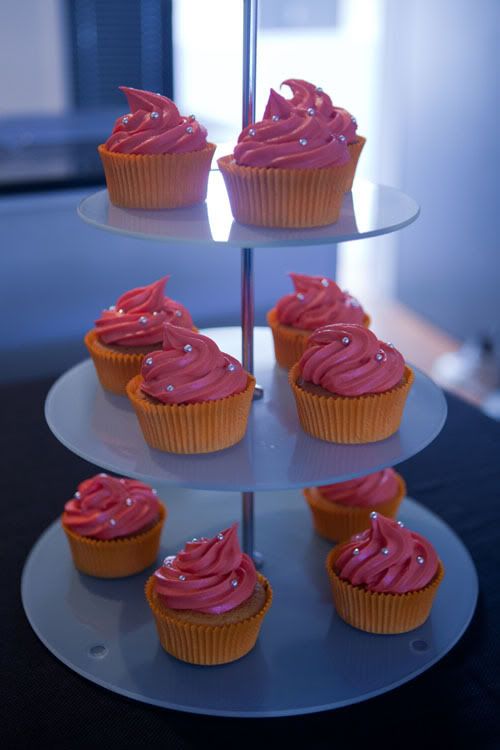 Sift the icing sugar.
Beat all ingredients together until smooth and combined.
I added red colouring gel to get that rich orange/watermelon colour in the frosting and topped them off with a few edible silver dragees.
TASTY. Probably one of my favourite cupcake flavours I've worked with so far.